Project: Home for war veterans
Type: Commission
Year: 2015
Size: 600 m2
Client: The Veterans Home
Collaborators:
Location: Frederiksberg, Denmark
Status: On hold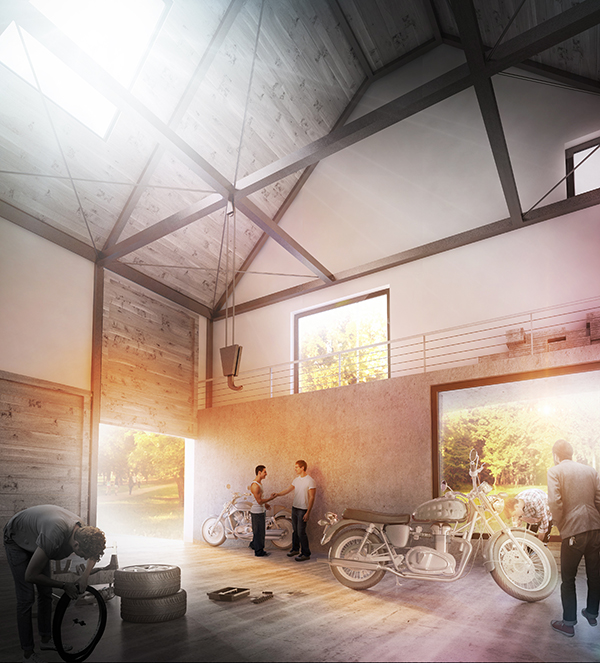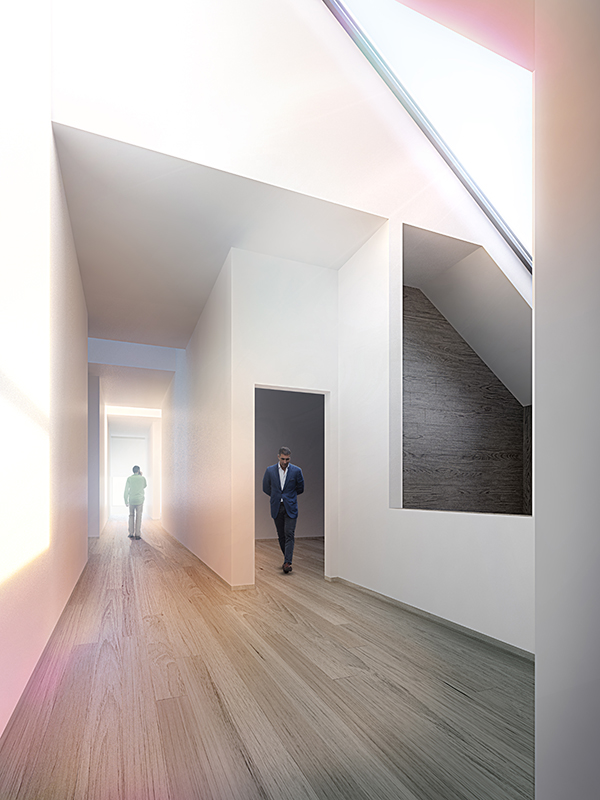 The veteran home in Frederiksberg is a place where war veterans can socialize, get treatment and stay overnight for shorter periods of time. The existing building is small and there is need for extra space where the veterans can withdraw.
In the proposal for an extension of the veteran home an entire new floor is added onto the existing building. The two floors of the veteran home are merged by openings between the floors that spatially and visually form a coherent sequence of different spaces. The upper floors contain the rooms where the individual resident can sleep and rest in silence, whereas the lower floors promote common activity and social interaction.