Project: Kindergarten
Type: Commission
Year: 2014
Size: 140 m2
Client: Folkebørnehaven Godthåb
Collaborators: Rambøll
The building is from 1890 and it has been refurbished several times. Architects involved with the design and refurbishment of the building have among others been H. Wright and V.J Mørk-Hansen.
Location:  Frederiksberg, Denmark
Status: Completed 2016
Photographer: Sigurdur Pall Sigurdsson og Thorhallur Sigurdsson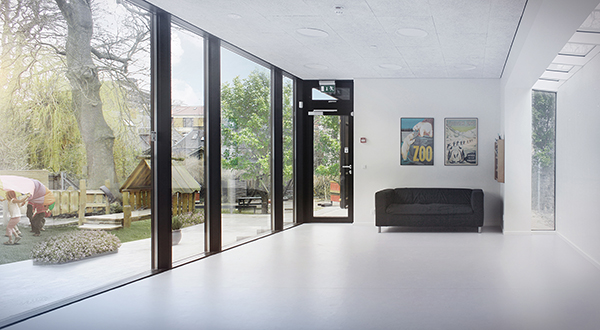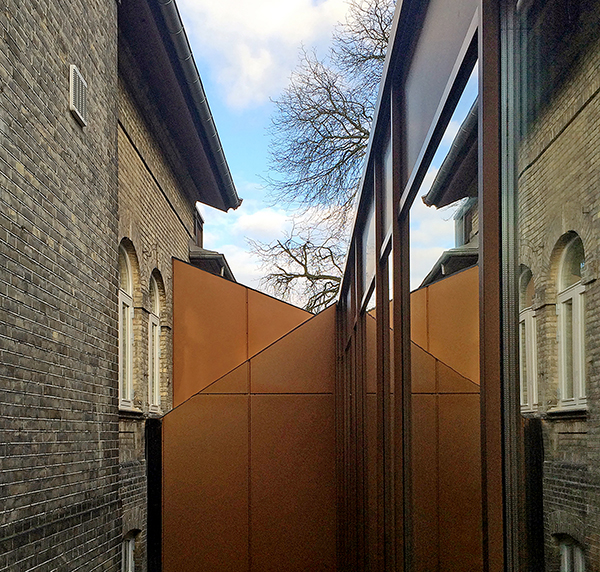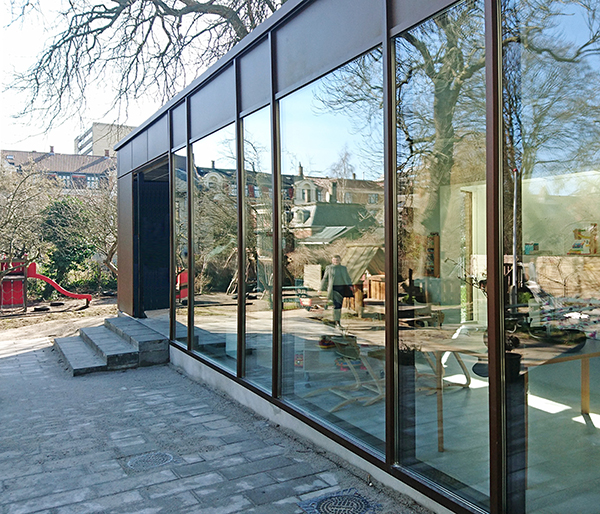 Frydendalsvej kindergarten is a small extension to a kindergarten housed in an old villa in Frederiksberg. Frederiksberg is an independent municipality located as an enclave within the Copenhagen. It is the smallest municipality in Denmark area-wise, but the most densely populated. With 100,000 inhabitants spread over 8.70 km2, it goes without saying that the inhabitants live in close coexistence and that any new constructions in the area happen within a dense context. The extension to the kindergarten is no exception in this regard.
The extension to Frydendalsvej kindergarten contains two classrooms and associated facilities, a total of 140 m2. The site is narrow and located between two large villas from the 1900s.
The extension aims to make a minimal intervention in the existing garden and is therefore placed right on the boundary of the site. It is a narrow and elongated space stretching from east to west, closing off towards the neighbours to the south and opening up the classrooms with a large glass façade towards the existing building and the garden. The southern façade has skylights all along the otherwise closed façade towards the neighbours.
The extension utilizes and maximises the existing conditions of the small city site, while at the same time giving the kids a bright and open space that is in direct contact with the garden, the treetops and the sky. The burnished aluminium facades with large glass panels are simple and unobtrusive and the building will patinate over time with beauty and durability. The entire roof of the kindergarden is covered with sedum green roof, providing micro climate for insects and birdlife, reducing the surface runoff of rainfall as well as improving thermal insulation.