Project: Villa
Type: Commission
Year: 2014
Size: 20 m2
Client: Private
Collaborators: Teytaud A/S,
The architect of the original building designed in 1966 is Anton Borg
Location: Frederiksberg, Denmark
Status: Completed, In 2015 the new extension got awarded with an honourable mention by The Municipality of Frederiksberg.
Photographer: Thorhallur Sigurdsson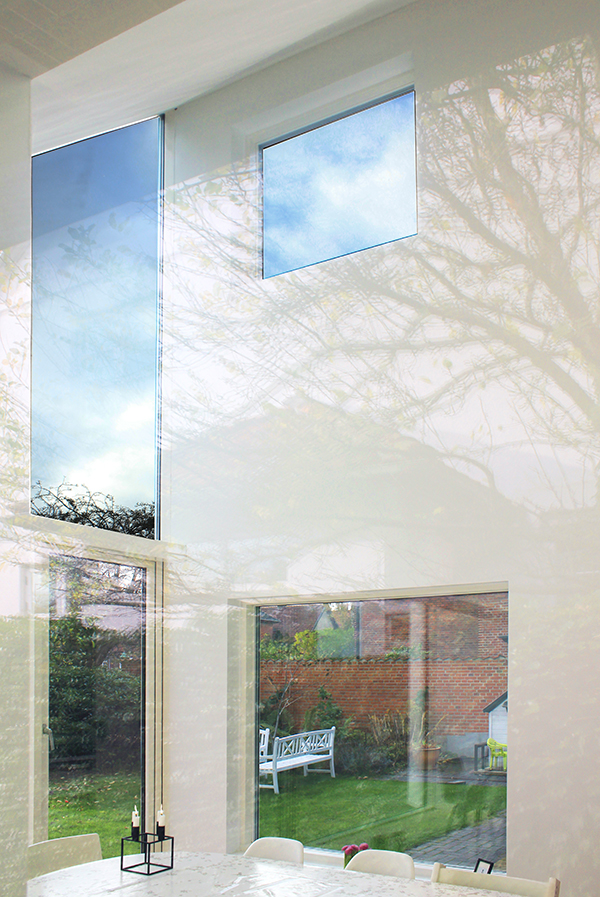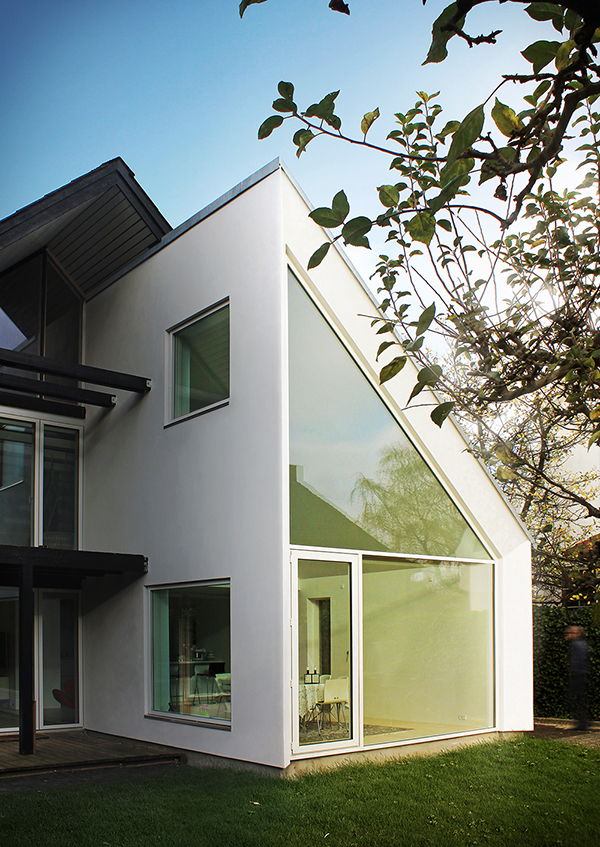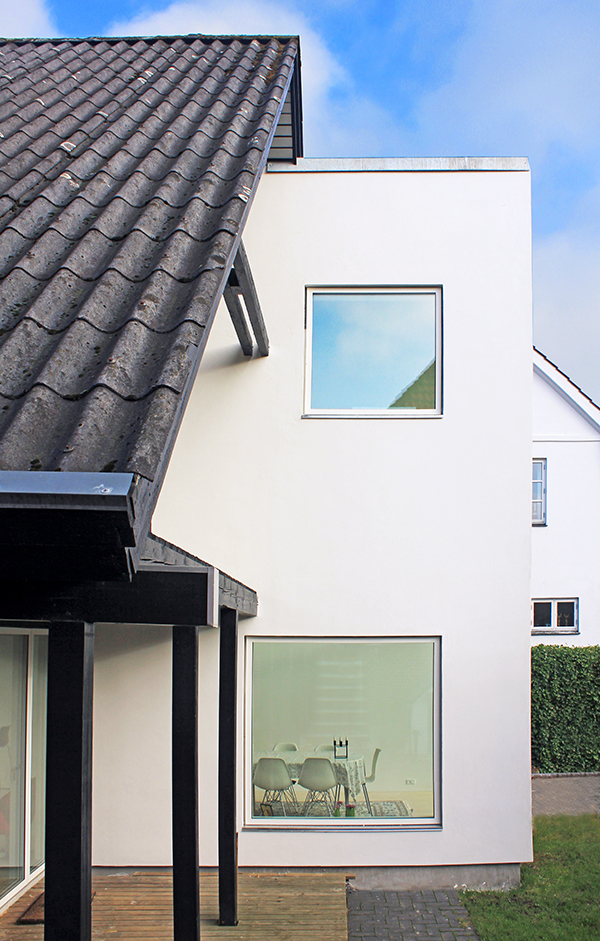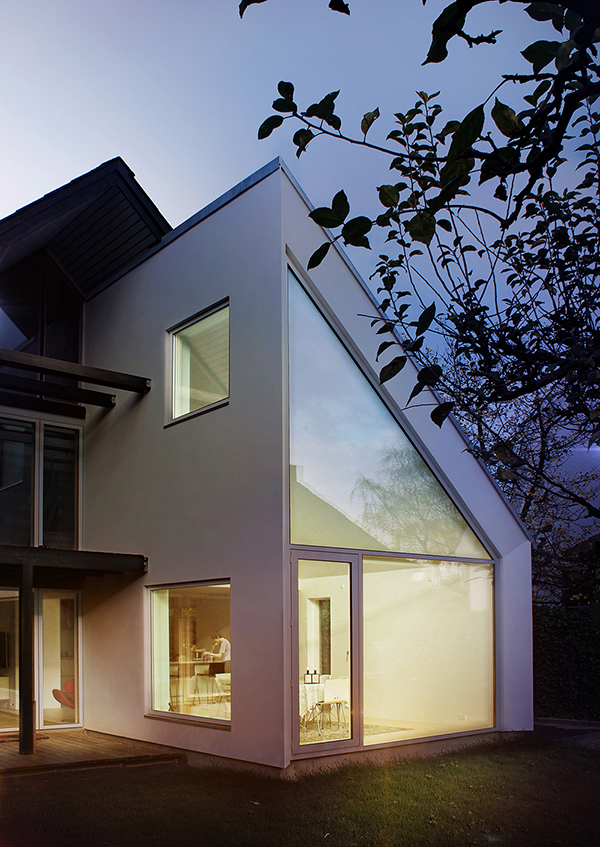 Being a growing family in need of more space the owners of the M12 villa decided to maximize their existing 70'ies villa in order to stay in the city, in walking and cycling distance of work, schools and leisure activities. The extension enlarges their kitchen and dining area, creating a bright and open family space, a space that has become the gathering point of the family.
The original building from 1966 is a typical A shaped house, which was awarded by the municipality on completion. The extension respects and underlines the strong geometry of the existing building, adding a new and spectacular double height space, fitted perfectly below the existing roof.