Project: Airport
Type: Commission
Year: 2014 – 16
Size: 4.700 m2
Client: Isavia
Collaborators: Teikn Arkitektaþjónusta, Verkis, Mannvit
Location: Keflavik, Iceland
Status: Completed, nominated for the European Union Prize for Contemporary Architecture – Mies van der Rohe Award 2017
Photographer: Christopher Lund / Sigurdur Pall Sigurdsson / Thorhallur Sigurdsson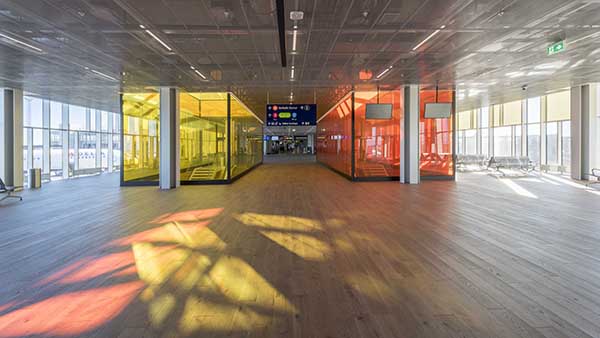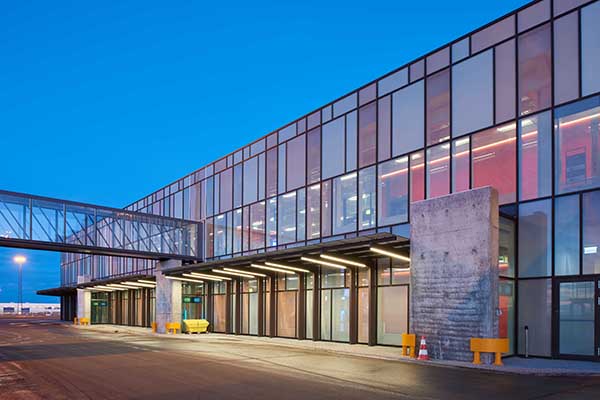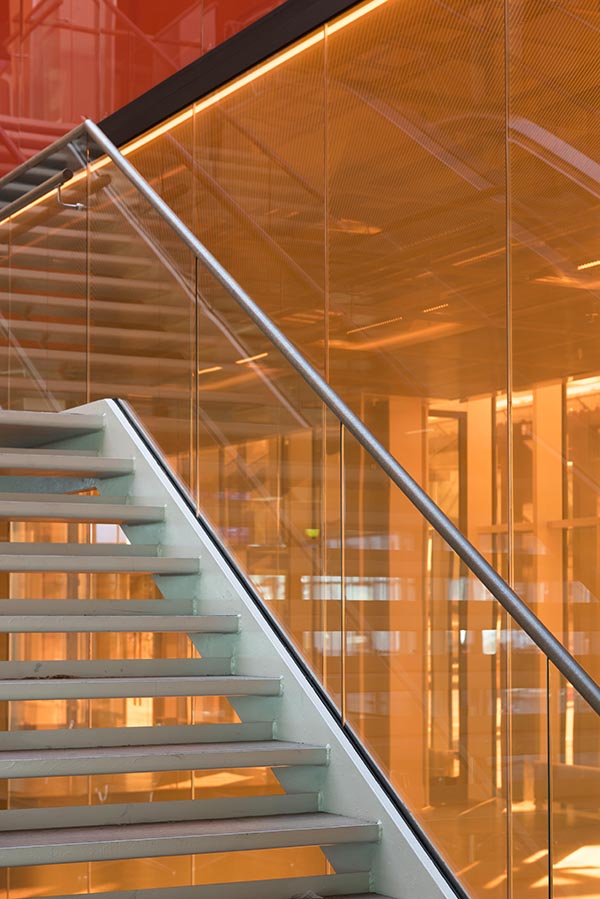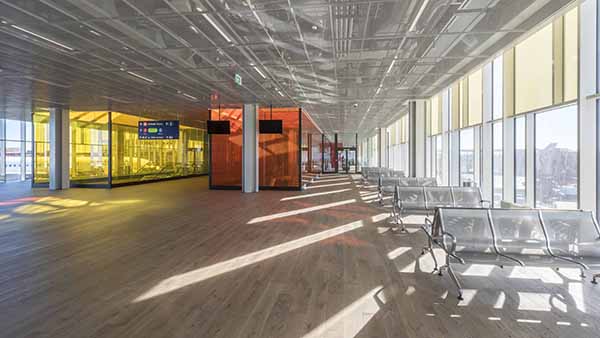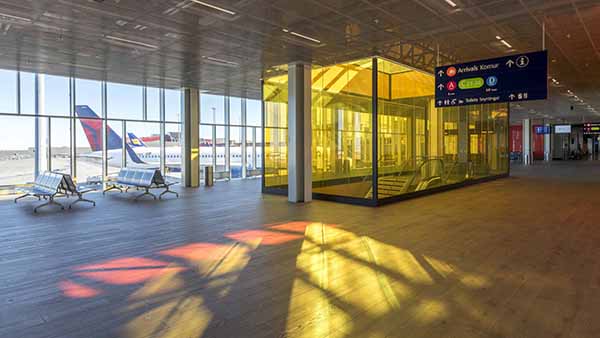 In the spring of 2010 the Eyjafjallajökull volcano in Iceland erupted, having a devastating effect on the country. Air traffic in Europe came to a standstill and as a result Iceland became increasingly isolated. Eyjafjallajökull was on everyone's lips, both east and west of the Atlantic, but the eruption turned out to have great promotional value for Iceland. When air traffic recommenced in Europe, tourists flooded to Iceland to experience the exceptional nature and culture of the country. With a population of only 330,000, the years after the eruption of Eyjafjallajökull saw a large number of tourists travelling to Iceland. The amount of passengers traveling through the airport has increased with 30-40% per year, and in 2015 almost 5 million passengers traveled through the terminal.
Keflavik Airport terminal opened in 1986, then 23,000m2. Since then the terminal has extended several times, and with the massive increase in the number of tourists traveling through the airport there is a continuous need to expand the terminal fast. Therefore the airport is now extending with a 4.700 m2 busgate terminal, which will service passengers to and from the aircrafts by remote stands. By limiting the size of the construction and the amount of service for the passengers one can speed up the building process and ensure maximum performance of the building in terms of passenger flow. The building programme is complex as it has to service both Schengen and non-Schengen passengers and also passengers of so-called third countries simultaneously. Therefore the infrastructure has to have a great degree of flexibility.
The building is simple in its structure, consisting of a steel frame, prefabricated concrete floor slabs and a glass facade. Materials and color schemes are inspired by Icelandic nature, black terrazzo floors, smoked oak, and glass walls in Icelandic autumn colors. Woven aluminum mesh in natural colours is laminated into the exterior glass façade, acting as a sunscreen and having a positive effect on the indoor climate. This provides improved thermal performance, reduces glare and adds a unique depth in the texture of the façade. It also reduces heat loading and light transmission, potentially saving the building owners capital expenses in relation to heating, ventilation, and air conditioning.