Project: Theatre
Client: The municipality of Frederiksberg
Type: Commission, concept development and volume studies
Year: 2016 – 17
Size: 340 m2
Collaborators: 
Location: Frederiksberg, Denmark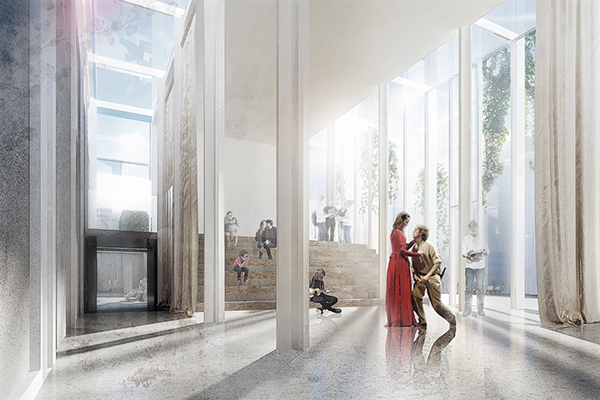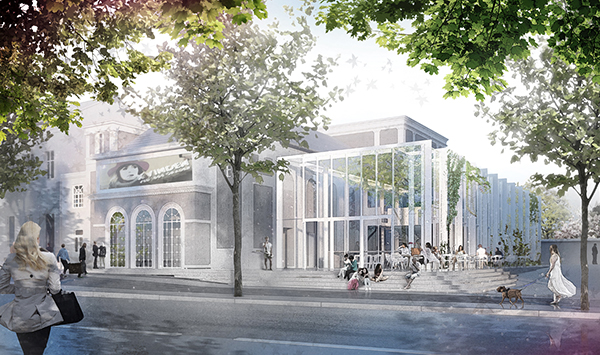 The remodeling strategy for Aveny-T is to bring the theatre building back to its original condition as it appeared in 1855.
Newer extensions are demolished to give room for a contemporary building that can solve a number of the issues that are current for the theatre today.
The original long facade towards east is re-established with the beautiful arcade as a bearing element.
The new extension houses a rehearsal stage that can also become a space for more flexible productions and inventions, a powerhouse for youth theatre.