Project: Masterplan
Type: Competition, 1st prize
Year: 2017
Size: 350 dwellings
Client: The municipality of Garðabæ
Collaborators: Landslag, Verkís, Víaplan
Location: Álftanes, Iceland
Status: Ongoing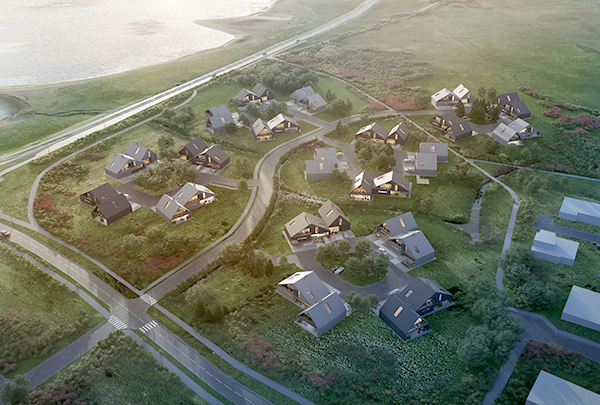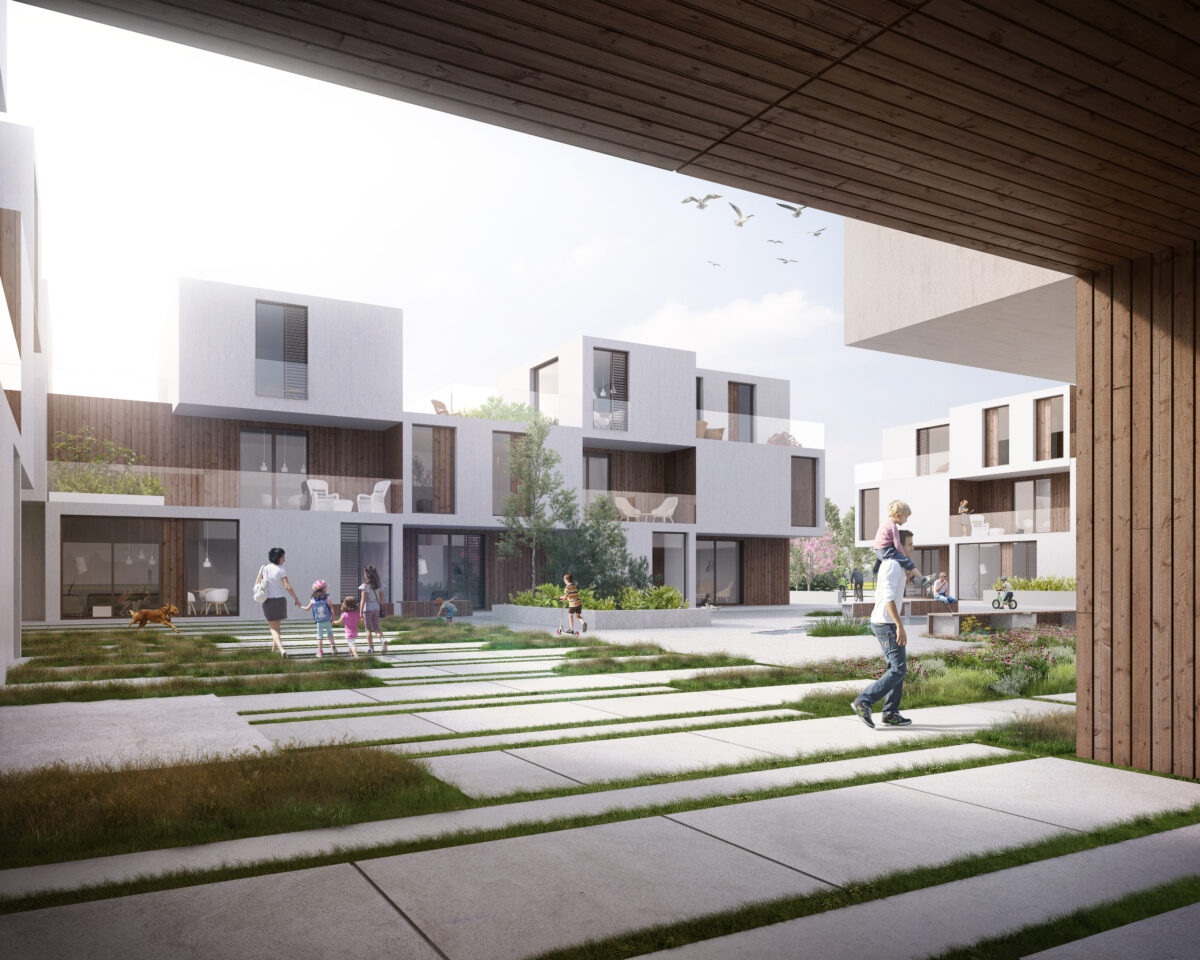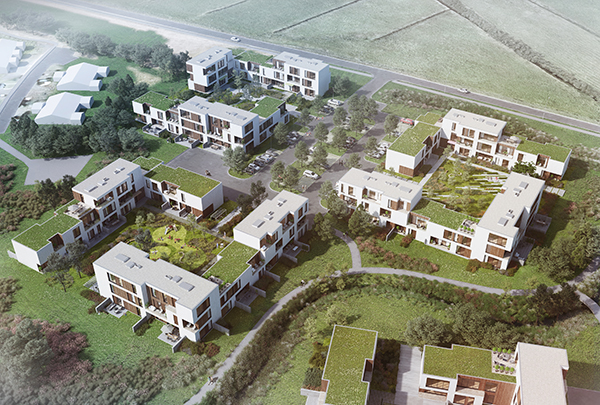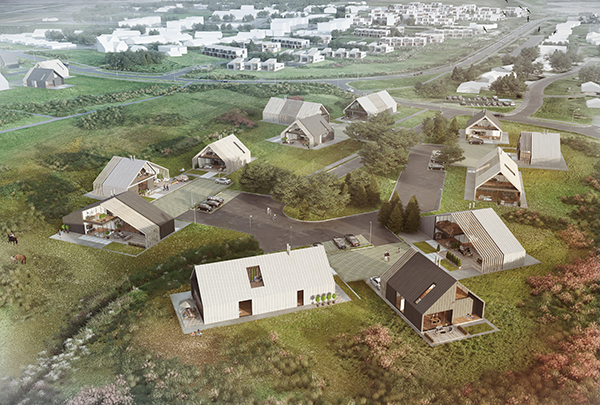 Álftanes is a low-lying peninsular connected to the mainland by a narrow strip of land. The peninsular houses around 750 homes as well as the home of the president at Bessastaðir.
From Álftanes there are magnificent views towards the sea and the mountains in all directions, and one has a sense of living in the countryside, despite being only 15 minutes car ride from the centre of Reykjavík.
Conserving the existing countryside as well as bringing nature into the new housing areas is the strategy for planning 350 new homes in this area.
The new homes are planned in clusters of varying sizes and types, singular villas, double houses, row houses and housing blocks. Each cluster forms a small community with its own central social space. All homes have direct access to nature and care is taken to have unobstructed views from all homes as well as to keep views unobstructed for the existing homes in the area.